Project name: The cooling plan of Guangzhou Baiyun International Airport
Product model: MAB07-EQ, MAB18-IQ/1
Guangzhou Baiyun International Airport (abbreviated as Guangzhou Baiyun Airport), is one of the three gateway compound airline hub in China and the top 50 major airports in the world. It is ranked first among the airports worldwide in terms of passenger throughput in 2020.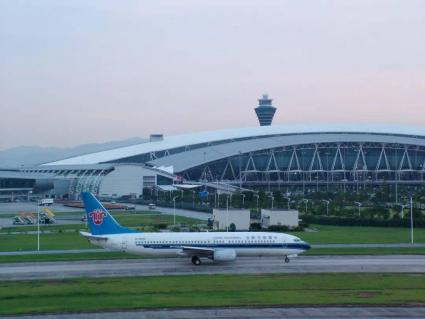 Guangzhou is located in South China with sultry weather for most of the year, and the outdoor temperature can often reaches over 40 degrees. It also often rains rainstorm suddenly, which makes people unprepared. The Shuttle Bus service ticket office, waiting station, taxi station and other supporting service platforms at Guangzhou Baiyun Airport are all outdoors, so the passengers need to wait for a long time in the hot weather, and they inevitably are sweating profusely and feel anxious. Therefore, after on-site analysis, OUBER provided corresponding cooling plan.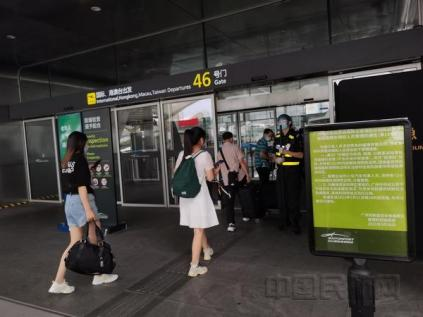 The areas need to be cooled this time are the information desk at the entrance of Guangzhou Baiyun Airport, the waiting area of the airport express, and the corridors for passengers, where cannot produce cooling effect with central air conditioning. Therefore, OUBER MAB07-EQ mobile air cooler, which can rapidly cool down, is arranged for the staff of information desk. It is 7600m3/h airflow for this mobile air cooler and an evaporation rate of more than 92%. It can be turned on and cooled immediately, and can quickly lower the ambient temperature by 4-12℃. The 120L large water tank, after filling with water once, can be used for a whole day without worrying about adding water. It is simple and easy to operate with electronic button and three-speed adjustment. Equipped with 4 casters with brake at the bottom, the mobile air cooler can be moved at any time. With this OUBER mobile air cooler, outdoor staff can work in comfortable temperature and provide the best service to every passenger in the best state.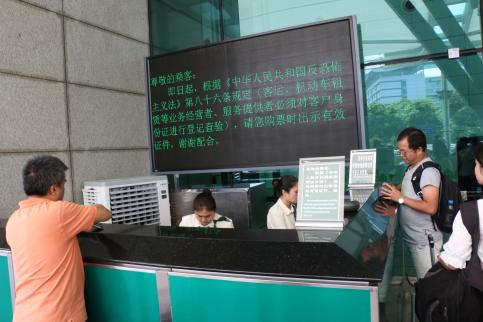 The OUBER intelligent and powerful MAB18-Q/1 mobile air cooler is arranged in the crowed passenger corridors and each airport express waiting area. It is 18000m3/h airflow for this OUBER mobile air cooler. With 50-speed adjustment, the air cooler can be turned on and cooled at the same time, and can rapidly lower the ambient temperature by 4-12℃. With a long air supply distance up to 24m, coupled with a wide angle swing, OUBER mobile air cooler brings a strong and cool breeze that is like timely rain for the traveling passengers and the waiting passengers.
As it is an outdoor area, there is hot weather and frequent occurrence of convective weather with sudden heavy rain and strong wind in summer in Guangzhou. In such an outdoor environment, the air cooler must be able to withstand sunlight and rain. The body shell of OUBER's products are made of 100% brand new PP plastic with specially developed weather resistance formula. The products are in clean and elegant appearance, and durable, which are not afraid of outdoor insolation and furious storm. There is 10-year warranty for the body shell. (Please note that when the machine is exposed to the rain, it needs to be powered off.)
The copper motor can ensure consistent wind power for many years, durable and save worry.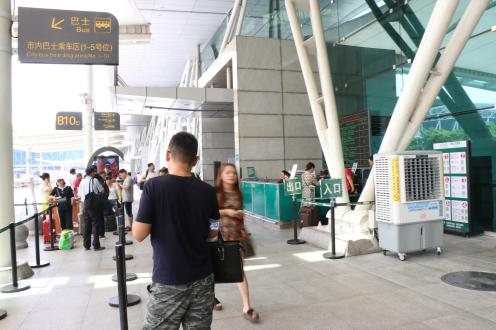 OUBER is a factory brand of OUBER Air Cooler & Ventilation Co., Ltd. Established in 2005, OUBER specializes in evaporative air cooler. It is located in Shunde, Foshan, Guangdong Province. The company adheres to the ISO9001 quality management system, and the products have passed domestic and international certification, such as EU CE, China CCC etc.. Adhering to good quality, we are your trustworthy ventilation and cooling partner.
Domestic inquiry: 0757-23623063
Foreign trade inquiry: Tel:+86-275-23623068
Email:aircooler@ouber.com
Please let's know your enquiry and we'll reply you within 24 hours



© OUBER Air Cooler & Ventilation Co., Ltd., 2005 ~ 2023. All rights reserved.
This website is the only official website of OUBER Air Cooler & Ventilation Co., Ltd.