Project name: The cooling plan of Midea Group
Product model: FAD18-IQ、FAB18-Q/F
Midea Group was established in Shunde Foshan in 1968, and is currently headquartered in Beijiao Town, Shunde District, Foshan City, Guangdong Province. Midea is a global technology group that provides satisfied products and services to over 400 million users and customers worldwide every year.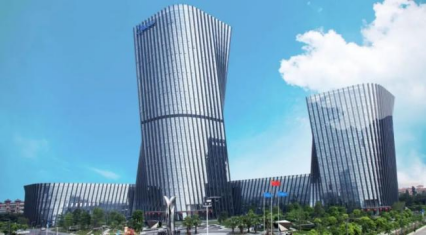 The product workshop, located in Shunde, Guangdong Province, requires ventilation and cooling engineering to maintain a comfortable temperature and improve the production environment for the employees due to high summer temperature, large factory area and poor air circulation. OUBER went to Midea product production workshop to customize ventilation and cooling plan.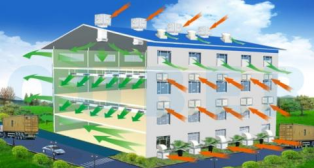 Midea product workshop is densely staffed with scattered production workstations, a large area and iron roof, which is suitable for a combination of overall cooling and fixed-point cooling. This factory is suitable for installing fixed duct air coolers with down air discharge on the roof, which evenly send the positive pressure cold air to the indoor workshop through air ducts and air outlets. In addition, there are exhaust fans on the wall and roof of the factory, which can discharge the rising hot dry air with negative pressure fans. The advantage of this plan is that the air coolers on the roof directly delivers the cold air to the employees' production positions through air ducts, saving ground space in the factory. The positive pressure air coolers continuously deliver cold air, while the negative pressure exhaust fans exhaust hot air, making the indoor environment stay cool and ventilated for a long time. In summer, the temperature of the factory can reach nearly 50 degrees without the installation of air coolers, and the staff cannot stay for a long time. After using the air coolers, the temperature is between 28-35 degrees, and the employees feel cool and comfortable. The electricity consumption of each air cooler is just 1.1kw and can provide a cooling effect for 100-125㎡. Compared with the same cooling effect, it is even more electricity saving than a fan. It is an excellent product for environmental protection and energy saving.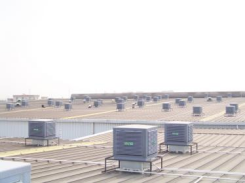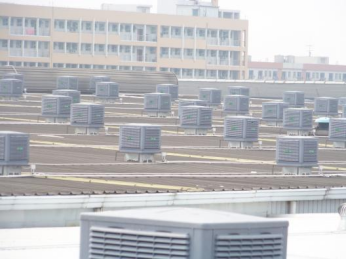 Model adopted: OUBER fixed type air cooler FAD18-IQ and exhaust fan FAB18-Q/F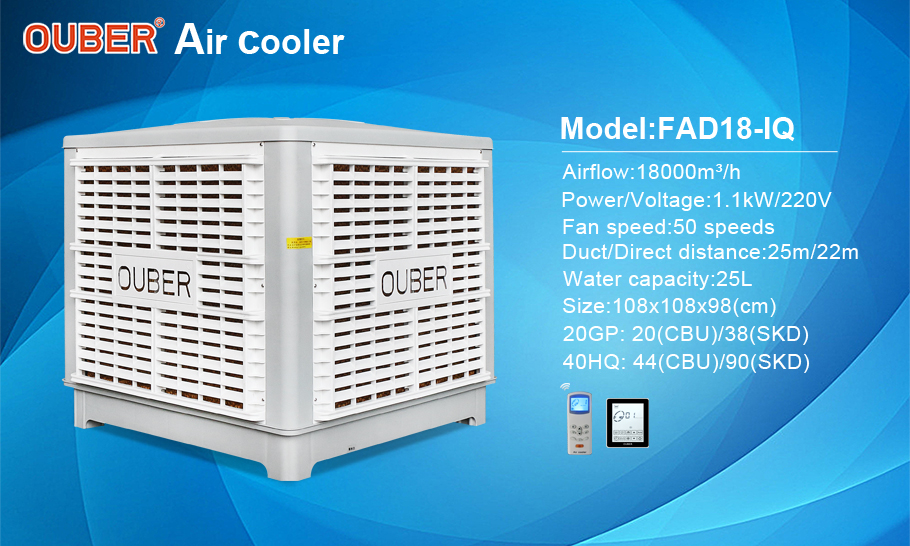 OUBER is a factory brand of OUBER Air Cooler & Ventilation Co., Ltd in Shunde District, Foshan City. Established in 2005, OUBER specializes in evaporative air cooler. It is located in Shunde, Foshan, Guangdong Province. The company adheres to the ISO9001 quality management system, and the products have passed domestic and international certification, such as EU CE, China CCC etc.. Adhering to good quality, we are your trustworthy ventilation and cooling partner.
Domestic inquiry: 0757-23623063
Foreign trade inquiry: Tel:+86-275-23623068
Email:aircooler@ouber.com
Please let's know your enquiry and we'll reply you within 24 hours



© OUBER Air Cooler & Ventilation Co., Ltd., 2005 ~ 2023. All rights reserved.
This website is the only official website of OUBER Air Cooler & Ventilation Co., Ltd.