Xiangyun Yarn Ecological Park
Project name: The cooling plan of Xiangyun Yarn Ecological Park
Product model: MAB07-EQ
Xiangyun Yarn Modern Agricultural Ecological Park is the base for producing Xiangyun Yarn. Xiangyun Yarn is a type of silk fabric dyed with plant dye dioscorea cirrhosa, and is the only silk fabric in the world that is dyed with pure plant dye. It is known as "soft gold" by the textile industry.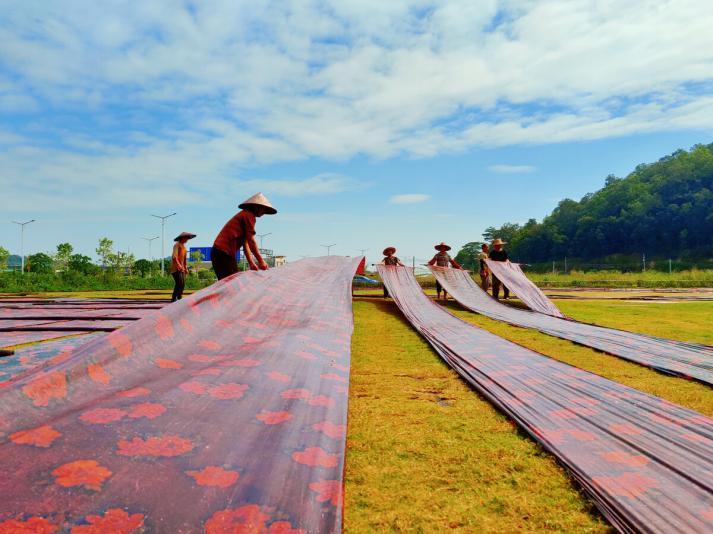 Xiangyun Yarn Ecological Park is a base that integrates entertainment, rest and science popularization, attracting countless tourists every year. As Guangdong is located in the tropical area, it is affected by the Nanhai Bay and continental climate, which makes the climate of Guangdong very hot all the year round. Xiangyun Yarn Ecological Park collaborates with OUBER to provide tourists with a cool and comfortable leisure environment. Multiple OUBER MAB07-EQ mobile air coolers are arranged in the tourist rest area and fruit weighing area in Xiangyun Yarn Ecological Park.
This OUBER mobile air cooler consumes less energy than traditional air conditioners with large airflow, a supply distance of up to 11m and a simple 3-speen regulation. OUBER mobile air cooler is easy to install and use, making it a great choice for outdoor environment with high personnel mobility such as Xiangyun Yarn Ecological Park.
OUBER environmentally friendly air coolers have been widely used in various outdoor places for cooling, and received unanimous praise from customers. It is also very energy-saving when solving cooling problems.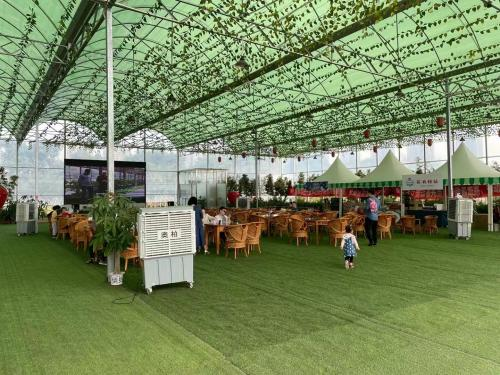 OUBER is a factory brand of OUBER Air Cooler & Ventilation Co., Ltd in Shunde District, Foshan City. Established in 2005, OUBER specializes in evaporative air cooler. It is located in Shunde, Foshan, Guangdong Province. The company adheres to the ISO9001 quality management system, and the products have passed domestic and international certification, such as EU CE, China CCC etc.. Adhering to good quality, we are your trustworthy ventilation and cooling partner.
Domestic inquiry: 0757-23623063
Foreign trade inquiry: Tel:+86-275-23623068
Email:aircooler@ouber.com
Please let's know your enquiry and we'll reply you within 24 hours



© OUBER Air Cooler & Ventilation Co., Ltd., 2005 ~ 2023. All rights reserved.
This website is the only official website of OUBER Air Cooler & Ventilation Co., Ltd.